If you are looking for something different…
Or something that is a bit "left of center," than the ordinary attractions that you find on most travel sites, take a look at these interesting spots.
Cooter's Place: Gatlinburg, TN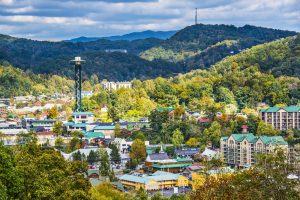 If you are a fan of the television show "The Dukes of Hazzard," then you already know Cooter. This unique vacation attraction in Gatlinburg is home to the one-and-only Dukes of Hazzard Museum. Actor Ben Jones, who played mechanic and best friend to the Duke's, runs the attraction that pays tribute to Hazzard County. Inside you will find photos, props, costumes, and memorabilia from the popular 1970s television show. Ben and his wife also host and annual Duke's themed festival which is often attended by stars from the show.
The Precious Moments Park & Chapel: Carthage, MO
In the early 1980s, a new figurine was introduced to the collectibles market. The Precious Moments figurines often depicted bible passages, had positive messages associated with them and seemed to have a figurine appropriate for every occasion. So popular were these little bits of positivity, that founder Sam Butcher opened a Precious Moments Park & Chapel to celebrate them. The park includes several gardens, a number of gift shops and a chapel that was inspired by Michelangelo's Sistine Chapel in Rome.
Nathan's Famous Hot Dog Eating Contest
Held annually on the 4th of July, this contest features eleven regional champion eaters and four international champs who have twelve minutes to consume as many hot dogs as they can. Past winners have included Hirofumi Nakajima of Japan, who managed to eat a little over two dozen hot dogs in the time allotted.
Homestead Resort and Crater: Midway, Utah
If you are looking for a unique spot to unwind and relax after a long road trip, consider the Homestead Crater. This spot is not so much a literal crater as it is a hollow, 55-foot-tall beehive lump of limestone in the middle of Utah's ski country. At the base of the pit is a natural geothermal mineral spring that can be used for swimming, snorkeling, and scuba diving. The site is part of the Homestead Resort, which has created an easy access point to gain entrance.