Summer has arrived…
In the United States and this year it looks like it is going to be a hot one. If you and your family are looking for some family friendly locations to enjoy activities and keep your cool on your next vacation, consider checking out one of these recreational spots. Whether you are looking to fish, swim, water ski, or hike some beautiful trails, these locations have something to offer.
Middle Piney Lake: Wyoming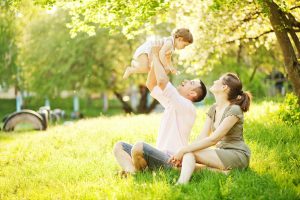 This placid lake is located in the Wyoming Range close to Afton and Smoot. It is surrounded by a beautifully high rugged mountain peak and is an ideal spot for setting up camp, hiking, or enjoying the day fishing. The lake has been stocked with a variety of fish including lake trout, rainbow trout, sockeye salmon and cutthroat trout. There is also a first come, first served, no-charge campsite with a boat launch available on-site. Do make note, however, that this is bear country and all efforts should be made to practice safe food storage while staying in the campgrounds!
Lake Marie: Winchester Bay, Oregon
This beautiful lake has a sandy beach at one end for swimming and day use and hiking trails that surround the perimeter of the lake. The trail winds around the lake with beautiful and serene views of the nearby nature area. Popular with locals for fishing, kayaking, and canoeing, the charming spot also houses picnic tables and fire pits for enjoying the catch of the day. In addition, there are a number of log cabins that can be rented for those who wish to make more than a day trip of their visit.
Center Lake, Bridgeport State Recreation Area: Bridgeport, Nebraska
A bit on the small side, but none-the-less popular, this family friend recreation area lies adjacent to the North Platte River on the north edge of Bridgeport. There are roughly 197-acres of land and 78- acres of water distributed over several sandpit lakes. Picnicking, fishing, swimming, and camping are all favorite activities of those who frequent this spot. If you would rather sit on a blanket and read a good book while the family plays, you can relax under the shade of the many cottonwood, pine, sand cherry, and Chinese elm trees that line the area.