Every good artist reaches a point in their work where they feel starved for inspiration.
If you feel like you are burnt out and not sure how to continue, look no further than these artistic destinations to feed your soul and stoke your creativity.
New York City. From the street artists to the large museums, New York has something to offer the artist in you. There are countless places to discover art, like the Guggenheim, the Metropolitan Museum of Art, and the Museum of Modern Art. On your way to see the art, you can view art in the subways, on murals, and in the galleries of up and coming artists. There is literally something for everyone's taste in New York City.
Mons, Belgium. This small Belgium city plays host to more than 2 million visitors each year who come to partake in their more than 1,000 annual cultural and artistic events. In 2015 the city played host to a new Van Gogh exhibit, three arts festivals and art-inspired celebrations.
Abu Dhabi. In 2016 and 2017 the city is set to unveil its newest additions to the 24,000-square-meter Saadiyat Island Cultural District. The additions will include the Zayed National Museum and the first Louvre Museum outside of Paris.
Goreme Open-Air Museum, Turkey. If you are seeking something unique to stir your creativity, head over to Turkey to check out this space. The open-air museum is actually a collection of churches, tombs, monasteries and dorms. The historical site was an important Byzantine monastic settlement that was home to 20 monks. Its artistry is unlike anything you will see within the walls of most modern museums.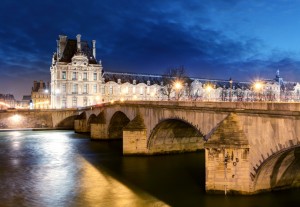 The Louvre, Paris. Known as the "museum among museums," the Louvre is one of the top museum destinations in the world. Home to the Mona Lisa and thousands of other famous works of art, the Louvre has been an important player in the art world since it opened in 1793.
Take the time to get out and discover these museums. Not only do they serve the purpose of keeping a living record of history through their exhibitions, they also feed the human spirit.