Spring is close and yet so far away.
With that in mind it is not too early to beginning planning that perfect spring break getaway. But wait. What if you are not interesting in heavy drinking and scantily clad individuals running around on the beach? What if you are looking for something a bit more vacation-like? Then these spots might be just the break you need.
Amsterdam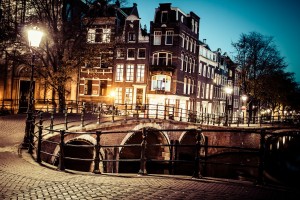 Spring is the best time to visit Amsterdam, as it offers the opportunity to watch the winter wash away and the beautiful spring buds to appear. March ushers in the annual flower festival and April celebrates King's Day. Aside from the blooming flowers, there are the multitude of "coffee shops" and unique experiences to be had in a city that knows how to live.
San Diego, California
The Annual Coronado Flower Show and the San Diego Zoo are two top reasons to visit San Diego in the spring. Never mind the fact that the weather tends to stay moderate year round, there are several beaches and beach activities in which to participate, and people seem to know how to relax in this town. This city continues to stay in the top 25 places to live each year and seems to have something to offer every member of the family. It is just the location to move to the top of your list for a spring getaway.
Freeport, Maine
If you are looking for something entirely different for a spring getaway, head to Freeport, Maine to do some bargain hunting and enjoy the last snowy bit of winter. L.L. Bean has their flagship store in Freeport and there are a ton of other local stores that cater to the outdoorsman in you. It is a great place to cross-country ski, hit the slopes, or just chill out at resort and enjoy some time away.
Havana, Cuba
Now that there is freedom to travel from the United States to Cuba, it might be the perfect time to head over and explore this culturally rich Island. From the rich colors of the buildings to the emerging food culture of the city, there is a lot to discover in Cuba. While you are there stop by and raise a glass at the El Floridita bar, one of Ernest Hemingway's favorite spots during his time in Cuba.