Dreaming of an exotic beach with beautiful views and warm sand in which you can sink your toes? Check out these awesome offerings that await you!
Ko Phi Phi Island: Southern Thailand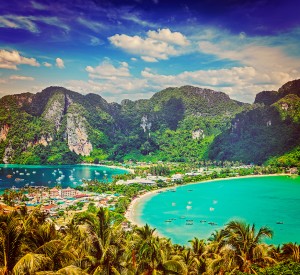 Ko Phi Phi Island, in the Krabi Province of Southern Thailand, is considered by many to one of the most naturally beautiful islands in the world. It is home to Long Beach, located in the Ko Phi Phi National Park on the island. The beach is home to an extensive number of corals and marine life and is known for its limestone mountains backdrop, white sand, blue water, snorkeling and its laid back atmosphere. It is also a great place to catch amazing sunsets. Weather on the island is tropical: hot from January to April, and rainy from May to December. So be sure to time your visit to get the optimal experience.
Sunset Beach: Oahu, Hawaii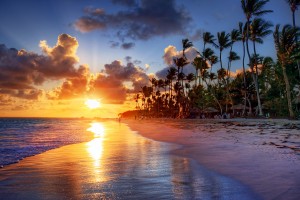 Whether you are seeking a place to snorkel, surf, swim or just sink into the sand, Sunset Beach has something to offer you. This beach is known primarily for its surfing in the winter months when big ocean swells call to surfers from around the world. World-class surfers are known to frequent the beach to ride the waves that can reach more than 25 feet in the winter. There are lifeguards on duty, as the shoreline has a reputation for its quick drop-offs and nearshore currents. It is a great place for swimming in the summer months when the waters are calmer, but it best for surfers the rest of the year. It is located on Kamehameha Highway in Paumalu.
Praia Mole: Florianopolis, Brazil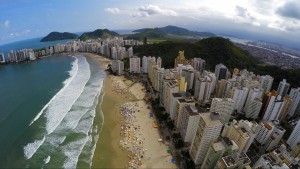 Another beach known for surfing, Mole Beach (Praia Mole in Portuguese) is located in the city of Florianopolis in Brazil. The beach is known for its strong waves and is used by surfers and gliders who use a nearby hillside for take-off. The waves are known not only be strong, but to also average 3-6 feet, last long, and to be extremely fast. The beach is also known to be a popular LGBT tourist site and is very popular with the youth of the island. Its location near several hotels, making it easy access for a relaxing day trip of sunbathing and surfing.
These area but a few examples of tropical paradises that exist to whisk you away from your mid-winter blues. Book your ticket today!