The bar scene in Boston is as vast and varied as the city itself.
Trying to navigate your way through all that the city has to offer can be difficult. From casual spots to high-end gathering holes, Boston has a bar for you. Here are a few to consider in your quest.
Pour House Bar & Grill
Sometimes you want to go somewhere a bit more low-key to enjoy good food and a good glass of beer. A "no frills" establishment, the Pour House is known locally as a spot where people can go to have a good time without breaking the bank. When visiting guests can expect to have "great food, great portions, great pricing and staff who have great attitudes." The owners have created a neighborhood bar atmosphere with video games, walls covered in graffiti and 17 Hi Def, Flat Screen televisions to broadcast sporting events. The menu offerings are big enough to share and the bar is fully stocked. Photos, hours of operation and a full menu are available at pourhouseboston.com.
The Banshee Pub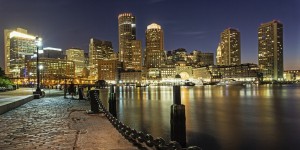 If you are looking for a spot to grab some grub and watch sports, Banshee is the spot you seek. Whether you are a fan of European or domestic sports, chances are you can catch your game here. With 10 flat screen televisions and two floors of entertainment, this is the perfect spot for viewing sports and kicking back to enjoy a brew. The menu is varied with everything from kale and cabbage dumplings to a Cuban sandwich and flatbread pizzas. For a full menu and listing of hours and games check out bansheeboston.com.
Bostonia Public House
If you are looking for something a bit more polished in your bar experience, then head on over to the Bostonia Public House. This bar views itself as a socialbly sophisticated, attractive space for discerning urbanites, where visitors can come and revel in the "Boston experience." Located in the Board of Trade Building on the corner of State and Broad Street, this attractive meeting space was designed by HGTV Host/Food Network Designer Taniya Nayak to be an elegant and unpretentious pub where people can meet to socialize or to do business. The menu includes a variety of options from a selection of cheese boards, a raw bar, lamb shank benedict, to lobster mac & cheese. A full menu and hours of operation are available at bostoniapublichouse.com.